BMW F30, F31 - Fuse box
Years of production: 2011 2012 2013 2014 2015 2016 2017 2018
When it comes to Sedan, the BMW 3 series provides some of the models that can be coined as compact executive cars. BMW is famous for its class-apart comfort as well as performance-oriented cars. BMW produced three series in the name of F30 and F31 which was started from October 28. After 2011 it was collectively known as F30.
The F30 model was a great success that provided optimal fun with a sports chassis. It is among those vehicles which provide optimal reliability with performance and a smooth driving experience. The specific model numbers such as F30 and F31 are for different classes of cars, for example, F30 is for Sedan and F31 is for touring or wagon.
BMW F30, F31: Sedan class
If you are a fan of turbocharged engines, then F30 was the best choice. Though it has been criticized by some people holistically, it provides effective performance and power. BMW is quite famous for its turbocharging technology.
The F30 chassis is capable of providing effective handling. If you are looking for better control, then this can be your go-to vehicle. The approach of the steering makes it quite clear how the car is going to react. With these features, it provides comfort and performance at once.
With this model, there were not many expectations as it is equipped with an average mechanism. In comparison to predecessor models, the handling of this F30 is not apt. Though if you are planning to invest in a brand that has all the features and advancements. When it comes to a decisive factor, then the engine of F30 makes it quite a hit in its segment.
This model got discontinued in 2018, which is sad news for those who are planning to opt for Sedan that has all the efficient functions with adequate performance.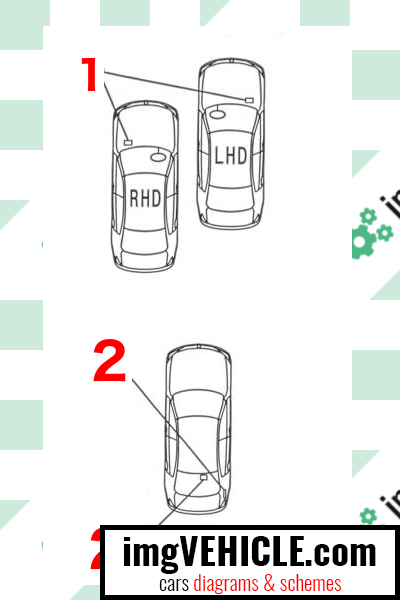 Fuse box in BMW F30/F31 is located: in the luggage compartment and in the dashboard (glove compartment)
Models: 316i, 318i, 320i ED, 320i, 320i xDrive, 328i, 328i xDrive, 330i, 330i xDrive, 335i, 335i xDrive, 340i, 340i xDrive, Active Hybrid 3, 316d, 318d, 318d xDrive, 320d, 320d ED, 320d xDrive, 325d, 330d, 330d xDrive, 335d xDrive
All BMW F30, F31 info & diagrams provided on this site are provided for general information purpose only. Actual BMW F30, F31 (2011-2018) diagrams & schemes (fuse box diagrams & layouts, location diagrams, wiring diagrams etc.) may vary depend on the model version.