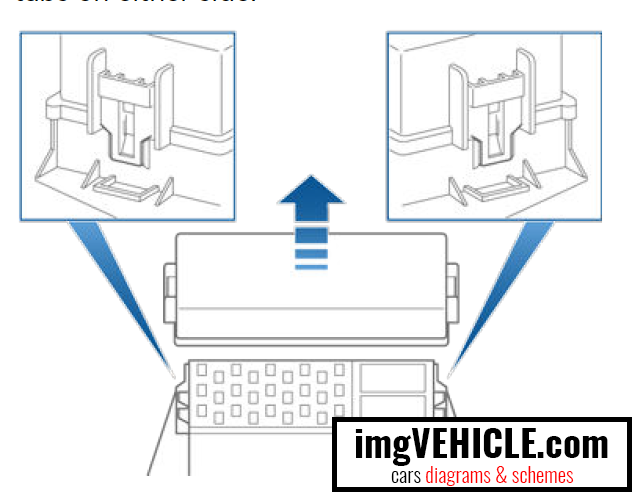 To remove a fuse box cover, press the plastic tabs on either side.
Identify the fuse protecting the affected circuit. Refer to the label on the inside of the fuse box cover or the fuse tables provided in this section.
Pull the fuse to remove it. A break in the wire inside the fuse indicates that the fuse has blown.
Note: Do not replace fuses in fuse boxes 1 and 4, and do not remove or replace any relays. If one of these fails, contact Tesla.
Warning: Always manually power Model S off before replacing a fuse
Caution: Only use Tesla-approved replacement fuses of the same rating and specification. Using an incorrect fuse can damage the electrical system and result in a fire.
Caution: If a replacement fuse blows after installation, contact Tesla to have the electrical system checked.